What is a Mini Split Air Conditioner?
Mini-splits: ideal cooling solutions for flat-roofed rooms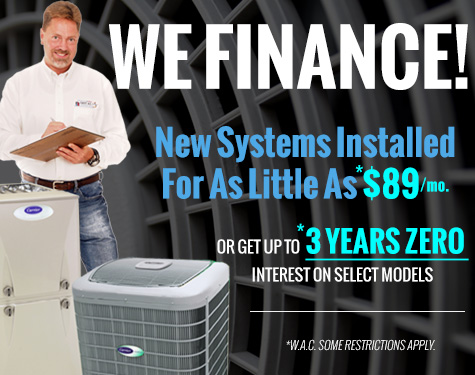 Rooms with flat roofs, closed-in patios, Florida rooms or rooms that have been added onto a house usually don't have a connected attic. That can make it really hard to run central air conditioning to these rooms, since that's where the ductwork would usually go.
Used to be, the only solution was to fit the room with a window unit. But those are awkward, they often leak through the seals around the edges, and they're usually not energy-efficient at all.
These days, there's a better solution: a mini-split.
A mini-split is a standalone unit that has many of the advantages of central AC, with none of the drawbacks of a window unit. Mini-splits have their own separate condensing units and air handlers, which enables you to actually cool the room with central air conditioning without ducting in the attic.
And what's more, they even have remote control capabilities so you can adjust the temperature from your easy chair.
Mitsubishi's line of mini-splits have a great reputation, particularly the Mr. Slim model.
Give us a call at 813-265-3247 to find out more about how a mini-split can make your home more comfortable, without driving your energy costs through the roof.